About
A Licensed Certified Home Inspection Company covering DC, Maryland & Virginia
Home InspectION AND eNVIRONMENTAL sERVICES
When selecting A-Frame Building Consultants, you are not only choosing a home inspection company but we are Environmental Specialist and Building Science Certified Professionals. Our knowledge of building construction allows us to identify and articulate the thermodynamics of a residential property. Identifying deficiencies in the home's construction, assessing the safety and efficiency of a living space, and determining how it can impact a home. At the end of the day, every home-buyer has a certain expectation about both the cost and the quality of a home. We employ over a decade of experience to help ensure that your goals are met as closely as possible.
A-Frame Building Consultants has helped prospective home-buyers move forward with a transaction on their own terms, and each time we get to do so is a day well spent! A real estate purchase is a major investment to carry out successfully, and it's easy to unwittingly give up too much ground during final negotiations. Having a reliable and competent home inspector that will provide you the understanding you need will allow you to stand firm and invest confidently.
At A-Frame Building Consultants, we inspect every home as if we are the ones intending to purchase it, providing thorough and dependable information about the property's condition that will help home-buyers stay protected. Contact us today to request an inspection.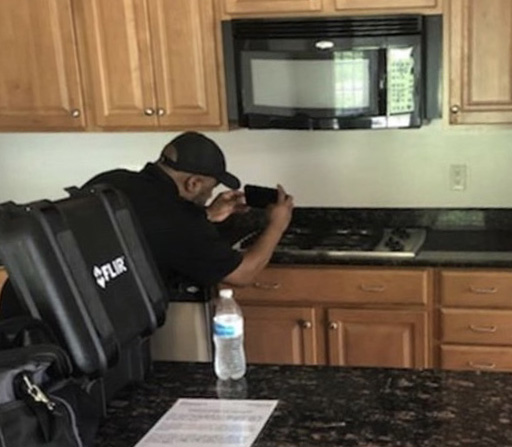 Licenses & Certifications
Home Inspector DC, MD, & VA
NRS Designation Virginia
HUD 203k Consultant
Mold Assessor
Mold Remediation Supervisor
Radon Technician
Building Science Certified
Lead Abatement Contractor
COVID-19 Certified
Water Restoration Technician 
Helping You Find Peace of Mind Before Making a Decision
It's essential for a home inspection to be as accurate as it is thorough, and to help us fulfill that need, we utilize some of the most cutting-edge technology available in the industry today—including thermal imaging, aerial drone photography, moisture meters, and gas leak detectors.
We want you to be confident and comfortable when it's time for negotiations to pick back up, and one way we help you achieve that is by inviting you to attend your home inspection—showing you our findings in person to help you better understand any issues we've come across.
Buying a home will test you in many ways, but as long as you have a comprehensive understanding about the home's condition, you'll be in good shape—and if you ever have any questions after your inspection, you can always contact us so that we can continue to help you maintain your home.