Services
Home Inspections in the Greater D.C. Metro-Area
A-Frame Building Consultants provide a variety of home inspection services for clients throughout the DC, Maryland, and Virginia. We adhere to ASHI and InterNACHI's respective Standards of Practice.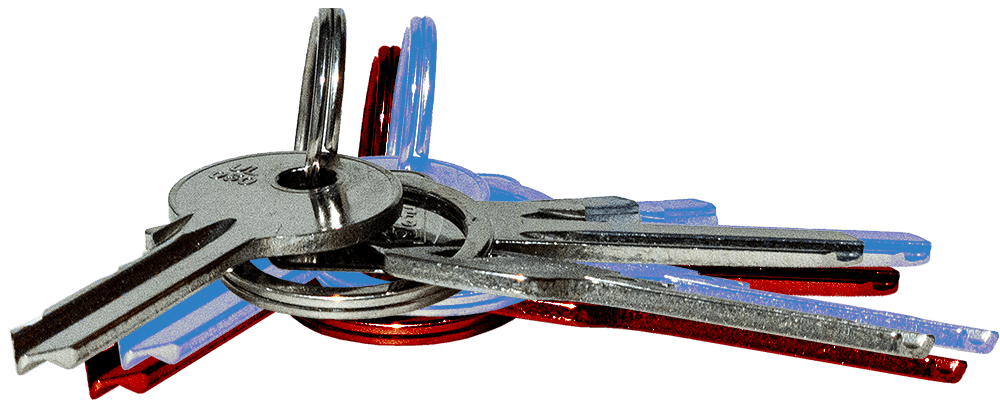 Buyer's Inspection
This thorough visual inspection of the home will identify the strengths and weaknesses of most visible and readily accessible areas. You can expect to receive a full inspection report within 24 hours.
Roofing System
Foundation & Crawl Spaces
Structural Components
Exterior (doors, windows, cladding)
Interior (doors, windows, floors, walls, ceilings, stairs)
Grading & Drainage
Attic, Insulation, & Ventilation
Plumbing System
Electrical System
HVAC Systems
Built-in Appliances
As necessary, and for no added cost, we'll utilize the following tools during the inspection: thermal imaging, aerial drone photography, gas leak detection, moisture meter readings, and video-scopes.

Thermal imaging of a residential interior.
From left: normal photo, thermal image of the same corner.
Detailed & Narrative Reports

CRL-Create Repair List Feature

Thermal Images

Digital 360 Photos

Diagrams & Illustrations

Videos 

Unmanned Drone Photography (if unrestricted)

BuildFax Permit History of Property (if renovated)

FREE-Wood Destroying Insect Report

Home Maintenance Tips

Reports Delivered within 24 Hours
203k Consultant
If the home you are purchasing is in need of extensive renovation and repair work and you have been approved for a 203k loan, a Certified HUD 203k Consultant is required to assess the property and determine whether or not it is feasible to move forward. Your consultant will calculate the projected feasibility and scope of repairs. Your consultant will also provide follow-up consultations and draw inspections while repairs are being carried out to help you avoid any issues that could delay funding.
Mold Assessments, Testing, & Remediation
We are Licensed Certified Mold Assessors and Mold Remediation Supervisors. We will thoroughly assess the property for evidence of mold proliferation and if requested, perform testing to collect surface or air test and submit to an AIHA accredited laboratory for testing. If the test results reveal that there are elevated mold spores within your home, we will provide an estimate for remediation to address the issue and make your home environmentally safe.
Radon Testing
Radon Testing is recommended for new home-buyers to ensure that the home doesn't contain high levels of this naturally occurring radioactive gas. With Radon being the second leading cause of lung cancer next to cigarette smoke, "it is a silent killer." Radon gas is odorless and invisible, requiring specialized equipment to detect. We'll utilize a state-of-the-art radon monitor to determine if radon levels are within the safe threshold as outlined by the EPA.
WDO/Termite Inspection
Much more than just pests, termites and other wood-destroying organisms inflict costly damage to homes each and every year. To help keep your prospective investment protected, we'll thoroughly inspect the property for the telltale signs of termite damage so that you're able to negotiate repairs and improvements with the seller of the home.
Thermal Inspections
This inspection service is a comprehensive thermographic scan of your prospective home. By using an infrared camera to photograph areas of the home, we'll be able to identify potential issues that aren't ordinarily visible. This often includes defective insulation, bad electrical wiring, and issues stemming from moisture intrusion.
HPAP, EAHP, & NACA Inspections
For our clients who are seeking home-purchasing assistance through the HPAP, EAHP, or NACA programs, we're certified to perform your home inspection and provide the proper documentation required for the next steps in the process. 
Investor Inspections
Are you an investor purchasing a property to renovate or remodel? Have us inspect your investment property prior to putting it on the market.
New Construction Inspection
New home construction can often suffer from many of the same issues that occur in older homes, and that's not including deficiencies that can emerge due to construction oversights. For this inspection service, we'll thoroughly inspect the home before the builder's final walkthrough so that we can provide a detailed account of the home's strengths and weaknesses that you can use to negotiate a more favorable real estate transaction.
New Construction Phase Inspections
Phase Inspections are typically conducted at specific intervals over the course of a new home's construction. We're able to inspect the home solely during the pre-drywall phase, or during as many phases as you'd like so that we can diagnose potential issues that you'll want to have corrected as soon as possible before finalizing your prospective home purchase.
Home Maintenance Inspection
To help our clients keep their homes better maintained, we're excited to offer this comprehensive inspection service. We'll inspect the property from top to bottom, providing you with a full report that will go over any maintenance issues we discovered—and offering professional advice on how to go about restoring and improving the home's overall condition.
Re-Inspections
A re-inspection can be a wonderful asset for a home-buyer's peace of mind, ensuring that agreed upon repair work was carried out successfully before signing off on a final real estate transaction. This is a limited-scope inspection that will evaluate the state of repairs for any deficient components that the seller agreed to have addressed.
Pre-Offer Walkthrough
Before you make an offer on a home that you intend to purchase, we can perform a limited evaluation of the property to ensure that there aren't major issues that have been overlooked. Since this service is a walkthrough rather than a full home inspection, no inspection report will be included.
Pre-Listing Inspection
This inspection service is a comprehensive inspection of a home that you'll need to schedule before you make the sales listing. We'll be looking closely at the structural components and mechanical systems to determine if there are any defective areas that you may want to consider fixing before listing the home. This can make the whole process much easier, ultimately leading to a more successful sale by ensuring that the buyer's own inspection doesn't turn up undisclosed issues.
11th Month Warranty Inspection
Before the builder's warranty expires on your new home, it's important to bring in a professional third-party home inspector to thoroughly evaluate the condition of the property. If we discover any issues during the inspection, we'll make sure that you're well informed about the nature of the issue and the scope so that you can check to see if necessary repair work is covered under the terms of the home's warranty.
At A-Frame Building Consultants we're able to inspect any style of home our clients intend to invest in.
From single-family homes, to condos and townhomes—no matter what option you choose, we'll make sure that you're ready to make the most informed decision possible.
Contact us today to request an inspection.
At A-Frame Building Consultants we're able to inspect any style of home our clients intend to invest in.
From single-family homes, to condos and townhomes—no matter what option you choose, we'll make sure that you're ready to make the most informed decision possible.
Contact us today to request an inspection.